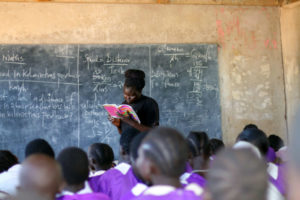 Juba, November 28, 2021 (SSNA) — A United Nations-sponsored report says South Sudan is one of the toughest countries where the majority of girls do not get an education compared to boys.
In South Sudan, the report states at least 73% of South Sudanese girls do not go to primary school and that the national government in Juba spends only 2.6% of its total budget on education.
The report asserts that South Sudan along with other nine countries namely the Central African Republic, Afghanistan, Ethiopia, Niger, Mali, Chad, Liberia, Guinea, and Burkina Faso are the world's ten toughest nations for girls to receive necessary education.
The report also indicates that the conflict in the world's youngest nation has contributed to the problem.